The Village Forge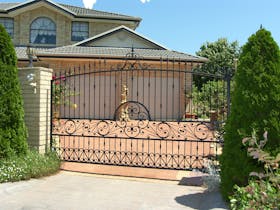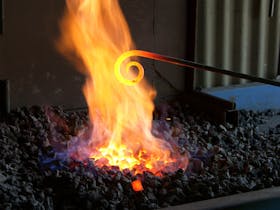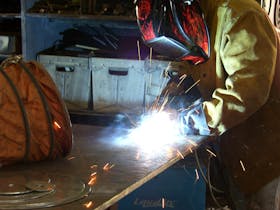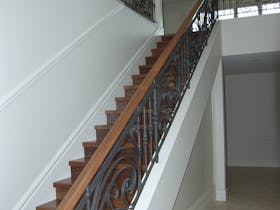 The Village Forge is known for unique customised pieces. By melding the tradition of Blacksmithing with contemporary Metal Fabrication techniques, inspired designs of classic decoration, sculpture, architecture and personal motifs are used to create unlimited design variations, while taking advantage of the best protective coatings available on today's market. Gates are a speciality and can be fitted with a large range of security and power options available. The Village Forge invites you to discuss any size project and welcomes the opportunity to translate your ideas into a truly unique medium. The Village Forge cater to Architect's, Interior Designers as well as private clients. The Village Forge is the place for individual handmade pieces such as balustrade and garden designs, as well as demonstrations and classes. Due to Bill's commitments as a first responder, opening days fluctuate, so please call or text Bill for an appointment.
Location: Unit 14, Berry, Jervis Bay & Shoalhaven, New South Wales, Australia
Location: PO Box 207,, Berry, New South Wales, Australia
Email: info@villageforge.com.au
Phone: (02) 4464 3333
contact
berrygetaways.com.au is owned and operated by BERRY ESTATES PTY LTD trading as ELDERS REAL ESTATE BERRY
NEWSLETTER
If you would like to be kept aware about promotions & specials, subscribe to our newsletter. We won't spam you.